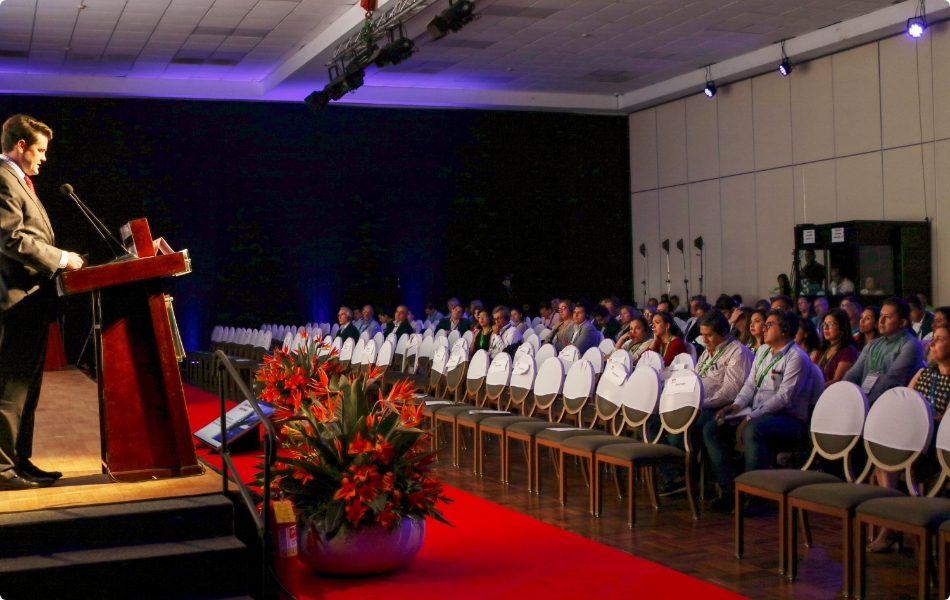 Convention Center
Host a sensational event at the Los Tajibos Convention Center within a vibrant atmosphere of 5,574 m2 of space and capacity for more than 3,600 people.
ROOMS FOR ALL TYPES OF EVENTS
Select from our 18 event rooms.
 Exhibition Hall, large social space with support structure on the roof and capacity for 1,300 people.
 Large living room, versatile space that can be divided into five rooms of different sizes.
16 rooms with capacity from 20 to 360 people.